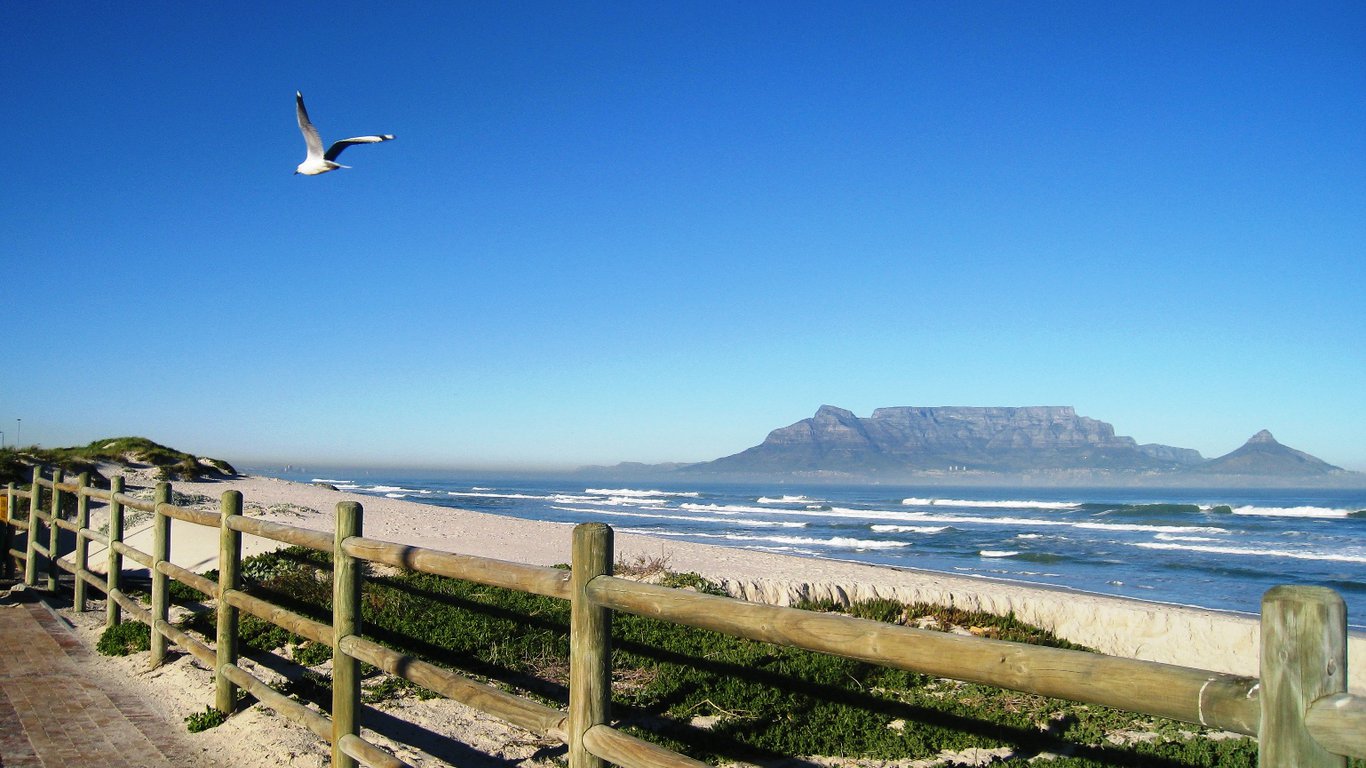 The Maestro and I had a delightful over-fifties (his comment) stroll along the beachfront today. (Well, he ambled, while I jogged to keep up – it sucks to be short.)
What we noticed on our route march was how many good citizens of Bloubergstrand are not wearing masks in public at all. (And I'm not talking about just pulling it down to defog your Armani Sunglasses, or when you are dying of heat behind it, when no one is close) It's a bit scary especially with the wave of new infections washing over our country. Beds are filling up around the country's field hospitals and ministers are whispering about reversing lockdown levels. Yet ordinary Joe Soaps are tired of it all, perhaps because the invisible virus doesn't seem realistic to most folks, or we're just bored of the regimentation caused by COVID regulations.
Yet anyone who has been to a doctor's room recently will have noticed how different everything is. My son, Michael, suffers from regular, intense migraines and last week had to be rushed to the emergency room at our local hospital. He arrived while the migraine aura was just starting, normally plenty of time to get heavy painkillers and sleep it off. This time though, in the middle of a work day, the queue to be triaged was out the door. So, poor Michael, while not dying, certainly suffered a great deal standing outside in the sun, and reached the vomit stage of his attack before being allowed in, fortunately making it to the loo and not the flowerbed.
The problem is not just corona cases, it's the protocols requiring complete decontamination of every emergency room cubicle before the next patient can be taken. But what Michael said afterwards, resonated with me: He said he didn't mind having to wait, even though it was horrible for him) because at least two people bypassing the queue were a small child who couldn't breathe and a cyanotic, old man … (or 2 COVID-19 patients?) neither of whom could have their family in with them, because of the new rules…and the nature of the disease.
The World Health Organisation says this pandemic is still in its infancy. Yesterday marked 6 months since the WHO was first alerted to a cluster of COVID-19 cases in China and now, with over 10 million cases worldwide and 500 000 deaths, they are saying it is far from over.
I'm just not sure that the good people of the Blouberg quite get it. It's insulting that people don't wear their masks to protect other individuals. My mask protects you; your mask protects me. So will you please flippin' protect me!
My sister says that people are crazy to go to restaurants during this time – I didn't dare tell her that we visited our home-away-from-home, News Café after our beachfront dash. But they are being conscientious about hygiene that's for sure:  Patrons are screened, tables are sterilized and marked as such, and staff are masked and gloved.  Eateries the world over are trying creative ways of controlling social distancing like this Parisian restaurant which is using giant teddy bears to occupy banned seats:
This German establishment also decided to have some fun to remind people to keep apart:
A Dutch diner is using robots to do screening checks and serve customers:
This restaurant, also in the Netherlands designed little cabanas for each table:
And clever masks are also being designed: Gotta love this one which allows you to open it when you want to eat:
It seems that restaurants are really trying to protect patrons as they begin their post-lockdown life.
The question is: what are Jo and Jozi Public doing to protect themselves?
According to health officials, this virus is quite a wuss when it comes to Jik and sanitizers. And masks work. But the WHO reminds us that the pandemic is speeding up. It is not even close to being over, so we need to get over our boredom with the rules, suck it up and think about each other. Because next time it could be one of us in the queue at the hospital.
So wear a damn mask. Please.