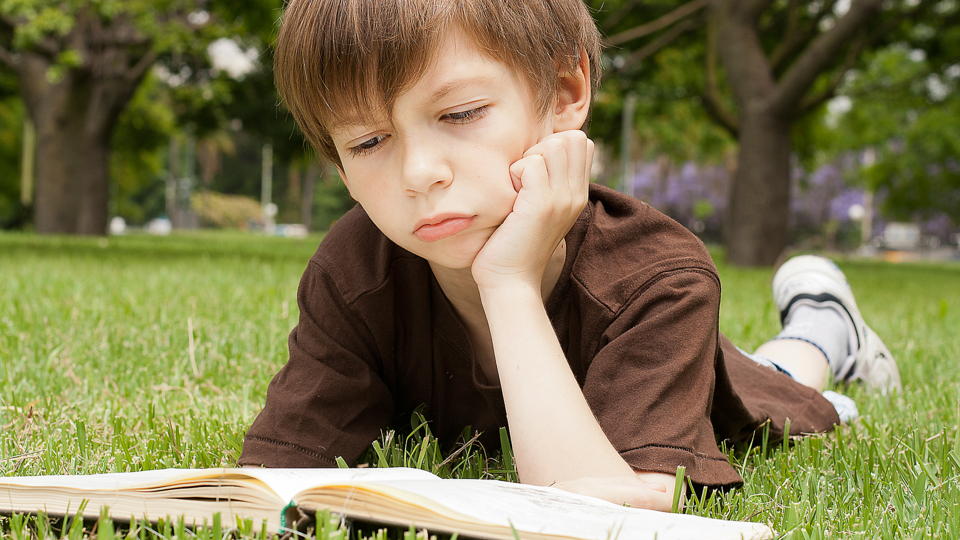 In 2000, for a six-month period of about 10 years, I homeschooled my (then) four children, aged eight, six, three and not quite a year.
I may have been a teacher, but I was a high school educator, not a Primary School Wizard. So, I did it all wrong, but one thing I got right was the reading. And that was mainly because I made the eldest one read to himself and both he and I read often to the others (I when I was not busy with another of my whining, squirming, unwilling pupils – not that they seemed any different from some of my former senior students in those characteristics.)
There were no handy online classes or resources back in 2020 (we didn't own a computer), just little workbooks I found at CNA. There were only a handful of internet users in South Africa at the time. I had never heard of Google and there was no YouTube to search for how-to videos; and no curriculum-aligned, packaged remote learning programme from school. So, I force-fed times tables to the older two; tried desperately to get my Grade R child to learn to read (and by that, I mean I wondered how and what magic beans Grade 1 teachers sow to take an illiterate to the wonder of the world of books). I puzzled over how on earth to teach my pre-schooler to write his name, although I probably wondered more about how I would get the toddler's scribbles off the rental apartment's wall.
At the time, I felt as though I were neglecting Sean, the eldest, by leaving him to read for long periods at a time, or abandoning his sister, Caitlin, to stare longingly at the pages she couldn't yet read, because the others took up so much of my time, but the time spent exploring books about his own interests, or yearning to be able to read in her case, have served them well. But I also made lots of time for snuggled-up, whole-family story time, when I read aloud to them, the old-fashioned way, ending before they'd had enough, when they pleaded for more. I made no-reading-before-lights-out the consequence for poor behaviour and so put reading on a pedestal as a treat.
My introverted eldest son, a timid eight-year-old who in Grade 2, was a little behind in reading. But he read copiously during this time (no doubt grateful to be away from the haranguing witch, instructing his siblings in the kitchen while scrubbing pots or ironing). He caught up his age lag (he was a November baby) and surpassed his biological age in reading several times over. Today, he has a Master's degree in English and makes his living writing screenplays and directing films.  
My daughter seems to have thrived on her Mathematics drills and can now write CA(SA) after her MCom and name (the less said about her remembered trauma of my Muggle reading lessons the better). She too is a reader though.
Michael writes a blog with millions of followers for a living and so even if I didn't teach him to write neatly, he can write!
And the puny Picasso is studying Fine Art at UCT Michaelis School of Art (Handy Andy cleaned the wall too.)
Now I plan to make my fifth child's matric year miserable by looking over his shoulder at home – it's only fair he should suffer too – his siblings would say. I shall also be thanking God for Curro's Microsoft Teams teaching.
What is my point? It's not to brag about my clever kids (although what mother could resist?), it's to show that children survive crisis education, no matter how poorly we parents facilitate the learning. What they need is to read. Studies show that irrespective of socio-economic class or type of school children attend, the readers are statistically the successful ones.
If you do anything with your children during this lockdown, encourage reading, both solitary and family sharing. Teach them to love it, to yearn for learning and to choose it. And read for your own pleasure.
Cut yourselves some slack. You're doing a great job.
And thank the teachers who know the spells to unlock the doors that we can't. They're waving their wands online now. It's not called Teams for nothing.