A tribute to the staff of my school and all teachers around the globe: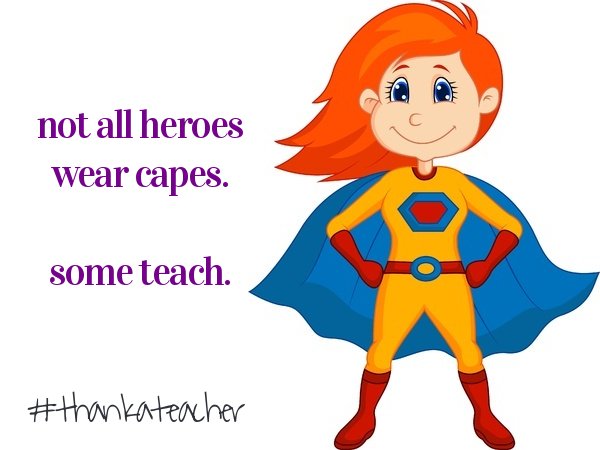 A few weeks ago, I started a post called, 'A Fly on the wall in a Lockdown Classroom.' It was a reboot of an article entitled, 'A Fly on the wall of a 21st Century Classroom,' which I had started just a week before we shut the schools due to COVID-19.
Now the buzz word being flown around by that pesky flying insect is 'hybrid education' and the ones swatting it like Novak Djokovic on steroids (before he messed up and infected a bunch of people at a poorly screened tournament) are the neglected heroes: teachers.
You know, even when I studied (one hundred years ago) lecturers were warning us that ours was the 'Cinderella' profession. Yet the problem is educators don't seem to even have a chance to dance with a prince these days. And I think the attractively-challenged siblings of the fairy tale are all the more set to spoil their day; yet our pedagogues are cleaning more chimneys and firesides than ever as they put the shine on the nation's youth.
Let's recap: in March this year, before the world locked itself away, 21st century skills consisted of technology in (some) classrooms, depending on the status of the school in this unequal world, and an effort to develop the 6 C's of education.
We were toying with the concept of allowing students to tune in from home if they were sick, because we had the infrastructure at our school, but it was more like a well-fed house-cat toys with a beetle, than an alley cat going after a dozing bird. There was no real need; no hunger. Sure, we thought it was a good idea, but there were problems – other more pressing needs; no data on how parents would respond; educators' core beliefs that we function best in person (and by 'we' I mean teachers and learners – I still believe that btw); teacher reluctance to 'perform' live online; additional technologies needed; teachers' online skills; data costs; learner connectivity (The digital divide is still a major impediment: in India, for example, only 8% of schoolchildren have internet and a device at home; it's not much better in South Africa at 11%) …the list goes on. Factor into this, that educators, as low-end income professionals themselves, do not necessarily have uncapped internet or data at home.
But there was a trend towards online learning and homeschooling among the middle class because of the increased focus on the individual and scorn for mass education. And independent schools were starting to see that exodus, a trickle sure, but it was there.
Then COVID-19 happened.
And global Lockdown.
And all hesitations were swept off the table like the victims of an angry politician.
And 'Cinderellas' all over the world stepped up to the new job. Our teachers spent the April holidays cramming remote learning strategies; necessity being a far better IT peer coach than any school or corporate programme to upskill staff. They did it on their own (unless they were lucky enough to be a part of a larger organization, like the group of schools we belong to), in their own time and in some schools, or countries, at their own expense. And they didn't go to the ball with a handsome prince; they sat at their laptops and studied and then delivered, at times rewarded merely by the criticism of parents who saw only the tip of the work-iceberg and thought the live online hours were 'all teachers were doing'; spending hours playing IT techie to get children connected and as usual going above and beyond. They shed the Cinders' rags, suited up and cloaked themselves like the heroes they are. No need for a saviour prince swooping in to the rescue. They went from fireside to frontline IT gurus in a few days.
And they stayed on track with the curriculum, like models on the catwalk, who maintain their sashay, despite losing a heel.
Some schools in our group even turned into factories using 3D printing to produce shields for healthcare workers and for our own staff.
Then the presidents and health authorities unlocked our front doors and school gates and we came back to school. Now that 'fly on the wall' sits there watching half a class of masked teens and small children while teachers go back to their natural environment without the physical structures 21st century skills flourish in. No more learning hubs with groups huddled together to problem solve. Our youngsters sit in rows now to ensure social distancing like a throwback to old fashioned, industrial revolution-style regimentation. We do have fun wriggling eyebrows to communicate, trying to be heard via accents, masks and shields like medieval fighters. But we can't hug them or see them properly so teachers develop robot systems to gauge comfort levels and wellness. We're using sign language to communicate.
Imagine being able to look over a doctor's shoulder or peer into a lawyer's inner sanctum while she works? Or hang onto an accountant's every telephone call? That's how teachers work in the hybrid environment: live on TV with all their vulnerability and privacy on display to every parent (some even interrupt their lessons (I kid you not). A few years ago educators would have been up in arms about having cameras in their classes for this reason. Now we've put them live on TV and they've adapted. What heroes! It gives 'a fly on the wall' a whole new meaning.
A note of concern here is the vulnerability of learners as well in this exposed environment where any parent in the class could theoretically be watching from their work or home computer. We may need to consider only posting recorded videos of lessons, even though it would mean that those at home with health concerns would not be able to connect live. If we regulate anything after the COVID crisis abates, we should consider this carefully. Classrooms are safe places where an element of intimacy and trust needs to exist between teacher and learner. There is something voyeuristic about the possibility of this unseen audience at home. As much as we can continue to teach like this ad infinitum and it will be of great benefit going forward for housebound learners to connect remotely, this should be judiciously used in the long term in order to preserve the sanctity of that classroom relationship.
The remote and online spaces have blurred the boundaries even further for teachers who battle to say no at the best of times and educators are finding themselves assisting learners late into the early hours of the morning, especially in cases where children only have access to data during off-peak hours (read; middle of the night). And they do that because they care. It's that simple.
And as the online-classroom-hybrid term draws to a close, for those whose schools are lucky enough to be taking a breather, our study superheroes are tired. Deep, in-your-spirit exhausted – so that forcing yourself out of bed is an act of sheer courage.
And they still arrive at school this week to motivate their equally stressed and fatigued students with smiles of greeting, with a Monty Pythonish 'expect the unexpected' mindset as they adapt… because teachers refuse to be beaten by a wee virus.
So when you see such a masked and caped classroom hero, do not even dare to breathe a critique that they are taking 5 days off (instead of the usual 15 at this time of year). They worked every single day of lockdown even though the schools were closed. Salute them – they have prevailed and will live to fight another term soon, armed with so much knowledge and experience gained, they could write a book… if they had the time!. Because of them the next generation will not be found lacking. Respect is due.
Forget the glass slippers of Cinderella – just bring them fluffy slippers to match their gossamer capes (They are elegant still, despite their paralysing tiredness) …and chocolate and wine…Teachers like wine.
You can keep the prince.