How accelerating change affects leaders and 5 things that are helping me.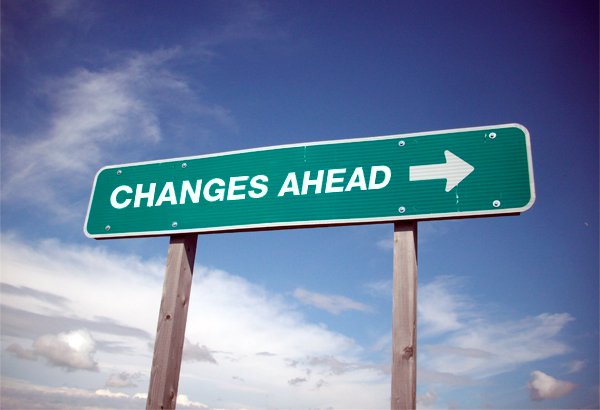 I don't know about you, my gentle readers, but I have sent so many emails in the last few days that open with, 'I am so sorry to change this meeting time/start date/start time/rule [select relevant option]' so that I have begun to think I should sign my name, 'Angie Motshekga'!.
We all know that modern life requires us to be flexible and learn to cope with change, but I think it's the rate of change that has increased so much since we have entered the Age of Corona (forget Aquarius, this one needs its own title). We need change management techniques on speed, literally and figuratively.
The Effects of the Rapid Rise in the Rate of Change:
1. We need to be more flexible
The acceleration of changing information requires us to be instantly adaptable, with the dexterity of a taxi driver changing lanes. I had occasion to thank a staff member today, our imminently organized high school secretary, who had just been told one thing by her manager, only to have me alter the plan as new decisions were made. Her gracious shrug of 'No problem,' was so gratefully received because I didn't have to placate, console or explain anything. (I would have hugged her if I could.)
Not everyone is that resilient.
Adapt or die may sound pithy when contemplating Darwinian theory, but when faced with the possibility that choices we make may well have life or death consequences, taking time to pause and choose wisely, then adjust your approach when new announcements change our underlying assumptions, takes a new kind of rolling-with-the-punches kind of thinking, which can be exhausting especially for those with a need for tidy, stable structures.
2. Clear, Accurate Information is difficult to Communicate
COVID-19 statistics are changing almost as fast as the numbers on an Eskom electricity meter in winter, and so does the information available, which makes it frustrating when trying to communicate effectively with our parent-clients who are crying out for clarity about so many things, not least of which are dates for the phased re-opening of schools. 
Knowledge is power, so when it keeps changing, so does our confidence in being on top of things. No one likes feeling stupid, and if we are caught napping with 'I don't know' it doesn't feel good. I have started tacking on 'at this point,' 'according to current information, 'and 'as far as we know' to my statements, for plausible deniability.
Unfortunately, scientists are a bit like expert witnesses – you can always get one to back up your opinion. And everyone who has a viewpoint has a scientist to back up their view. We are bombarded with these twin talking heads, each crying fake news at the other and we as educators need to sail a path of sense through it all.
How I have managed to cope with the speed of change
1. Simplicity
I try to distil the myriad of articles, videos and documents into the essential snippets. However, anyone who has ever sat through one of my meetings knows that précis is not my strong point, but the 'Keep It Simple Stupid' technique would be a good one to follow, if I could.
2. Team
I have been blessed in the course of my headships always to have good management teams, with whom to grapple with decisions. There is so much benefit to be derived from collected wisdom, and fortunately what we call the 5 Cs: CCCCC (CCC (School's name) Command Council – we could have named it the 6 Cs: CCC Covid Command Council, but that would have been a bit much) has been tremendously insightful in unpacking the Standard Operating Procedures (SOP – my new, least favourite acronym) and all the new protocols to be observed when we re-open our schools.
My leadership team has worked tirelessly to transition our school from being a conventional educational institution, to a remote learning school, and… coming to a theatre near you… a hybrid, combining physical lessons and the remote offering for those who can't or don't want to send their children back.
Note to all leaders: if your team is strong, you always look good.
3. Empathy
It's easy to become overwhelmed or irritated with the content overload and perpetually altering circumstances, not to mention having to absorb the anger and anxiety of everyone else like SpongeBob superheroes.
That is when the ability to appreciate another person's viewpoint enables you to maintain a certain amount of humility and gentleness in your responses, all the better to diffuse antagonistic situations. People are stressed. It helps to visualize what that feels like.
4. Creativity
If ever we needed this 21st century skill, it is now, in this crisis. The trick is ensuring we have fun even in the dark days. The entrepreneur, Sam Cawthorn believes that
'Crisis moments create opportunity. Problems and crises ignite our greatest creativity and thought leadership as it forces us to focus on things outside the norm.'
As a school we have seized on some things we've wanted to do for a while, and the change has allowed us to do them.
5. Wisdom
Billy Joel thought that honesty was hard to find; wisdom is even harder and when everyone is looking at you for the oracle moments and quotable quotes, it can be a bit daunting. See #2 above. Thank goodness for teams.
When all else fails in a crisis, my mother's favourite prayer (and also funnily enough the prayer of addicts) is what keeps me going:
God, grant me the serenity to accept the things I cannot change

Courage to change the things I can;

And wisdom to know the difference.
I am not in any danger of being addicted to change, but I certainly need the serenity of the Mona Lisa (although I sometimes think she was a schoolteacher thinking '%^&*& I don't know what to do with these new-fangled methods – I'll just smile and perhaps they'll think I'm on top of it all') and the guts of a Man United fan at Anfield. (FYI I'd never be a Man U fan.)
But perhaps the Good Lord will grant me the wisdom I so badly need. If not, see #2 above, repeat…