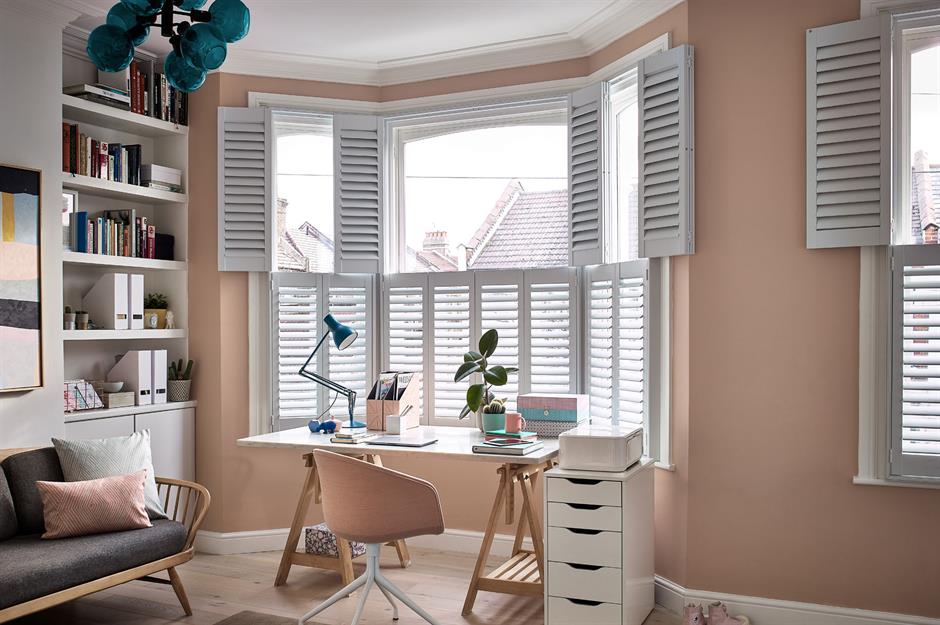 The dusk light is fading and I've put on my bedroom light in order to see to type. He comes in to hug me (well actually to nick my adaptor plug to charge his phone while he records a piano lesson) until he sees the street beyond in the gathering gloom below.
'Close the curtains; everyone can see!' yelps my husband, 'We're floodlit up here!' This of course is rich coming from the exhibitionist who changes in clear view of passersby normally. ('No one has complained yet,' he declares every morning when I chide him for his flasher ways).
Of course the only passing traffic now consists of a rare police car or metro police, patrolling to ensure all citizens are home and adhering to lockdown, single roof light floating silently by like the whisper of a ghost . It is eerily quiet for a street that has at times been a racetrack for unsilenced motorbikes in the early hours, joggers, skateboarding youngsters and dog-walkers conducting the orchestra of protests from jailed canines at all hours, not to mention wandering Ubers, delivery vehicles and vibrating, wannabe-gangsta vehicles. Now the streets are empty. Quiet. Too still.
What I can see is the cute artwork of Mia, the littlun across the road who drew brightly coloured rainbows to festoon their wall – a sign of hope in these uncertain times. It rained today though so they droop melancholically damp on the wall and I hope… I hope she will draw again.
I hope her child's eye foretells a joy I don't feel when I see the statistics rising and fear for my staff who live so close to one another in overcrowded shanty towns around Cape Town.
It rained today (probably because I washed the windows last week because the achiever in me must!). I step out onto the balcony and breathe in the damp cool night air. I can hear the sea roar far away. A while back we argued about that sound, Andrew saying it was traffic. Now I know it's the sea – so near and yet too far…
A siren breaks the stillness, screeching rudely, endlessly in the silence. Ambulance? Lockdown violator?
I hope Mia will paint the sea tomorrow.